Bob Begani's 1981 Spirit
Bob writes, "... photo of my Spirit entering the harbor at New Buffalo under power coming in after a good days sail on Lake Michigan. It was taken by a photographer from the News-Dispatch and featured on the front cover of the summer issue of HARBOR COUNTY NEWS which describes what to do along the South West Michigan Lake Shore."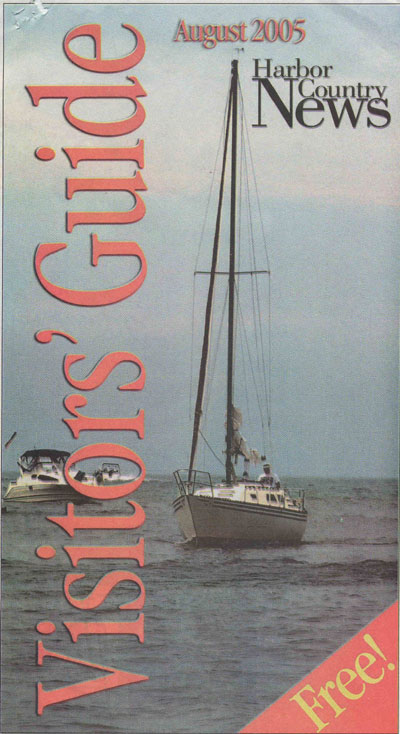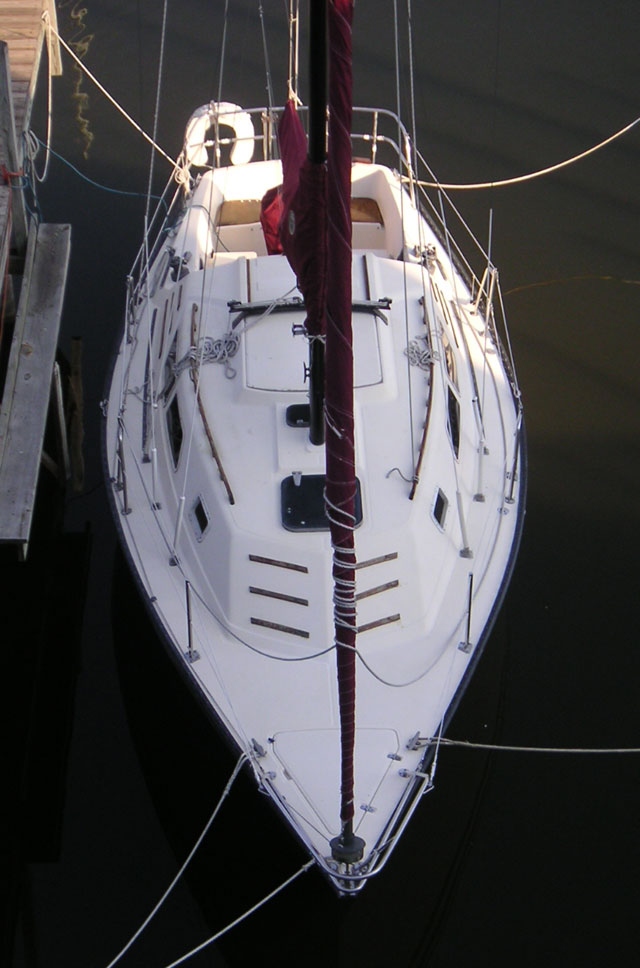 Bob adds, " ... She was named and still is the Spirit. On her aft she has a ghost like lady and on her main sails. She is the same as purchased in 1981 with a wheel steering. She has no osmosis, however, the hull was sanded and coated with 5 coats of VC tar, just in case. Some interior damage due to leaking port, which have been replaced. She has sailed out of Chicago Monroe Harbor until 1993 at which time she became resident of New Buffalo Harbor . 3 winters we bubble in the harbor next to our townhouse, the third she is hauled out for repainting the hull. New sails North Sails in 1997 which are in fine condition. It is mostly day sailing."

"Note the wood teak slats on the fore deck. Got tired of having my feet go out from under on the wet for deck ..."